The ultimate roadtrip: How to self-drive Southern Africa (without a 4x4!) in 3 to 12 weeks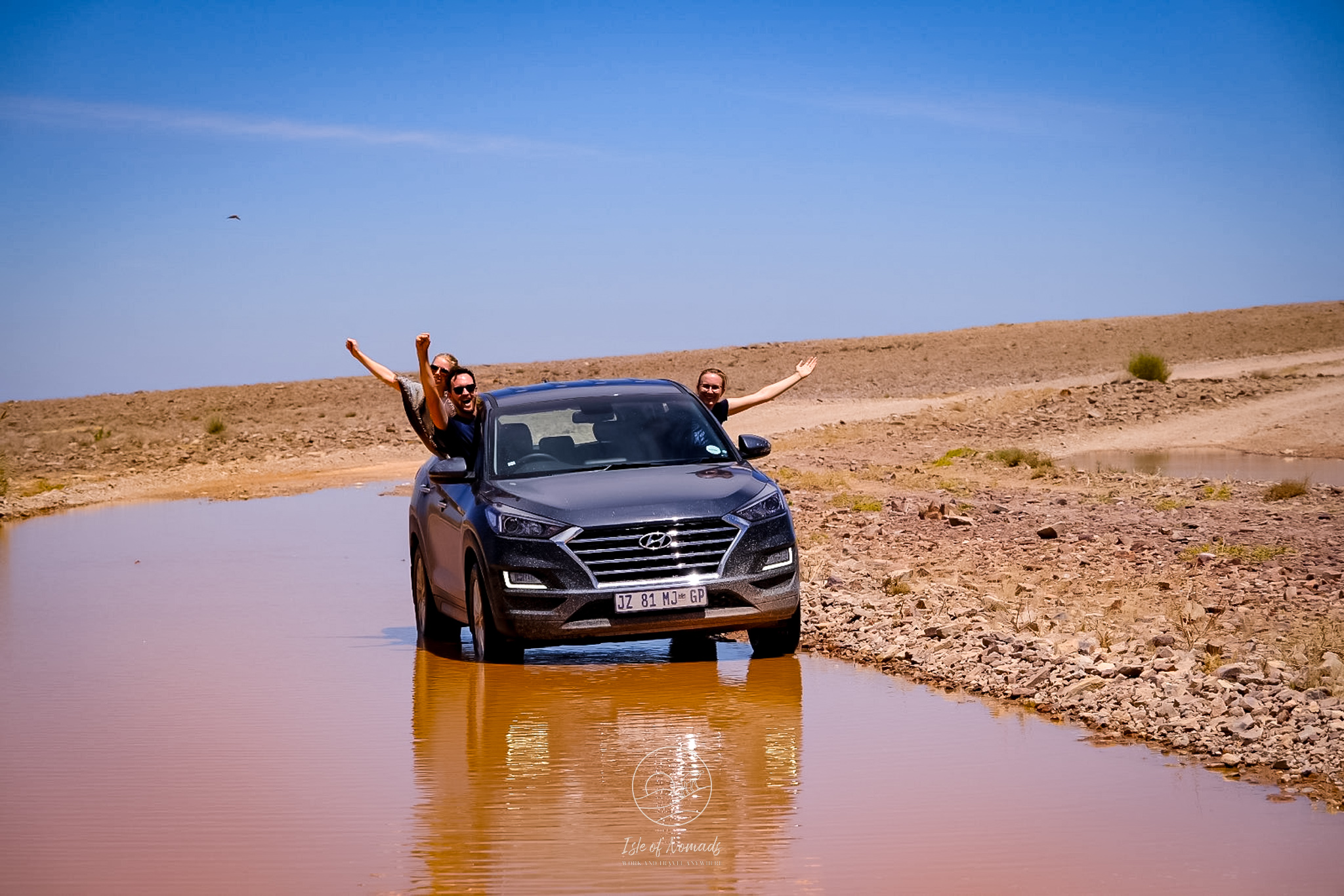 Key information at a glance
| | |
| --- | --- |
| Price for rental: | 30 - 60 EUR / day, depending on car type and time of year |
| Itinerary lenghth: | 3 to 10 weeks |
| Documents needed: | International drivers' license |
| Best time to travel: | depending on region, for whole tour best is July to December |
| For you if: | you love an adventure; you are a seasoned driver |
| Not for you if: | you are uncomfortable driving on non-tarred roads; long times spent in a car isn't your thing |
| Important Notes: | Especially a longer trip through all three Southern African nations should be planned beforehand so you don't run into problems with border crossings or hiccups on the road |
This article will answer all the logistical questions you might have about driving through South Africa, Namibia and Botswana. If you are looking for a detailed account of the possible itineraries, have a look here.
Do

I need a 4x4?

The short answer is no, you do not absolutely need a 4x4 for a roadtrip through South Africa, Namibia and Botswana.

The longer answer is, it depends. I (Laura) spent hours researching this question before we actually made the trip, and the majority of travel blogs I came across said to just go for a 4x4 to be on the safe side and to not have to restrict the route to certain areas. However, especially if you are renting for a longer period (think 3 weeks plus), the price difference between a 4x4 and a "normal" SUV is quite steep.

However, I am also not known to be happy with compromises when it comes to the destinations I want to visit (which usually tend to be all major ones in a country, plus a fair share of some out-off-the-way, unusual ones :-D). So I listed all the destinations I planned on including in our trip and went on to research their feasibility without a 4x4 individually.

The result, you would have guessed it, is that you do NOT need a 4x4 for most of the destinations along the drive we did (see below for a list of places we visited). There are two caveats though.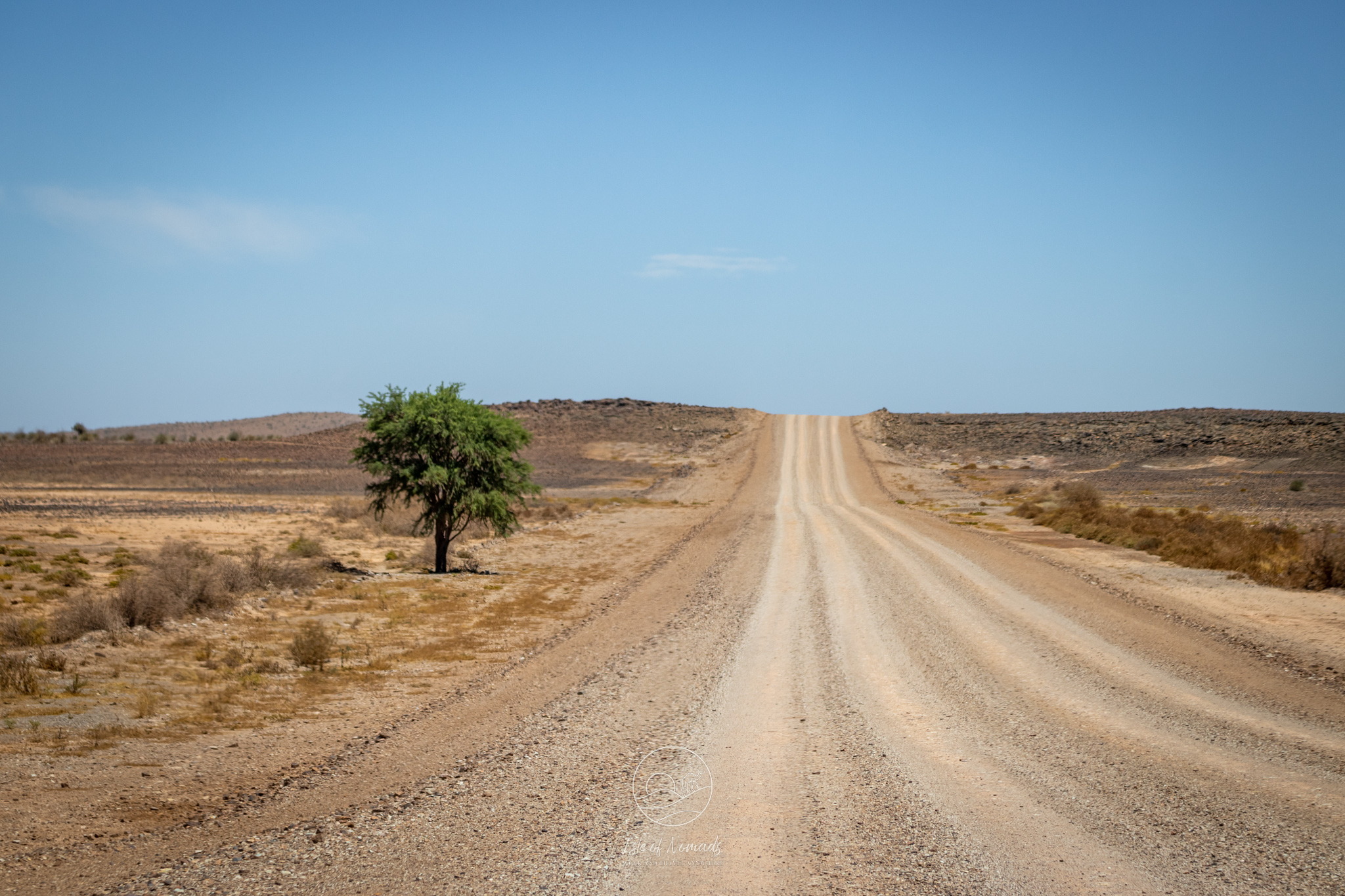 Firstly, I had to omit one destination that I would have liked to visit from our list: Skeleton coast, the eerie desert area that is the northern part of the Namibian coast. However, this was only partially due to our vehicle. I had read that there are frequent sand storms and the road does get quite bad the further north you drive, but also, accomodation becomes very scarce, very basic and only operates seasonly. To be honest, when we arrived in Swakopmund and drove to Hentiesbaai I felt we had made the correct decision. By that time I had seen so much desert that the thought of driving several hours just to see more of it was not particularly appealing.
The second caveat is Botswana and the National Parks there. We had the impression that Botswana is great for two types of travelers: Either you are filthy rich and can afford to pay upwards of 800EUR/night for a luxury tent somewhere in the Okavango Delta - in which case transportation (usually by way of the private plane belonging to the resort) is included or only adds insignificant cost to the total. Or you are travelling in a large 4x4 vehicle that comes with its own tent on the rooftop.
We went with neither of these two options, and this meant that we had to mainly rely on (day) tours to explore the National Parks of Botswana. For us this was perfectly fine, but if you would like to be completely independent in exploring Botswana, you should think about renting a 4x4 vehicle with a tent on the roof. This will of course also allow you to sleep wherever you find a parking spot / camp ground in the other two countries.
For a longer version of which parts of the countries you would need a 4x4 and if you want to craft your own itinerary, I wrote a dedicated article on which areas and types of experience would require a 4x4.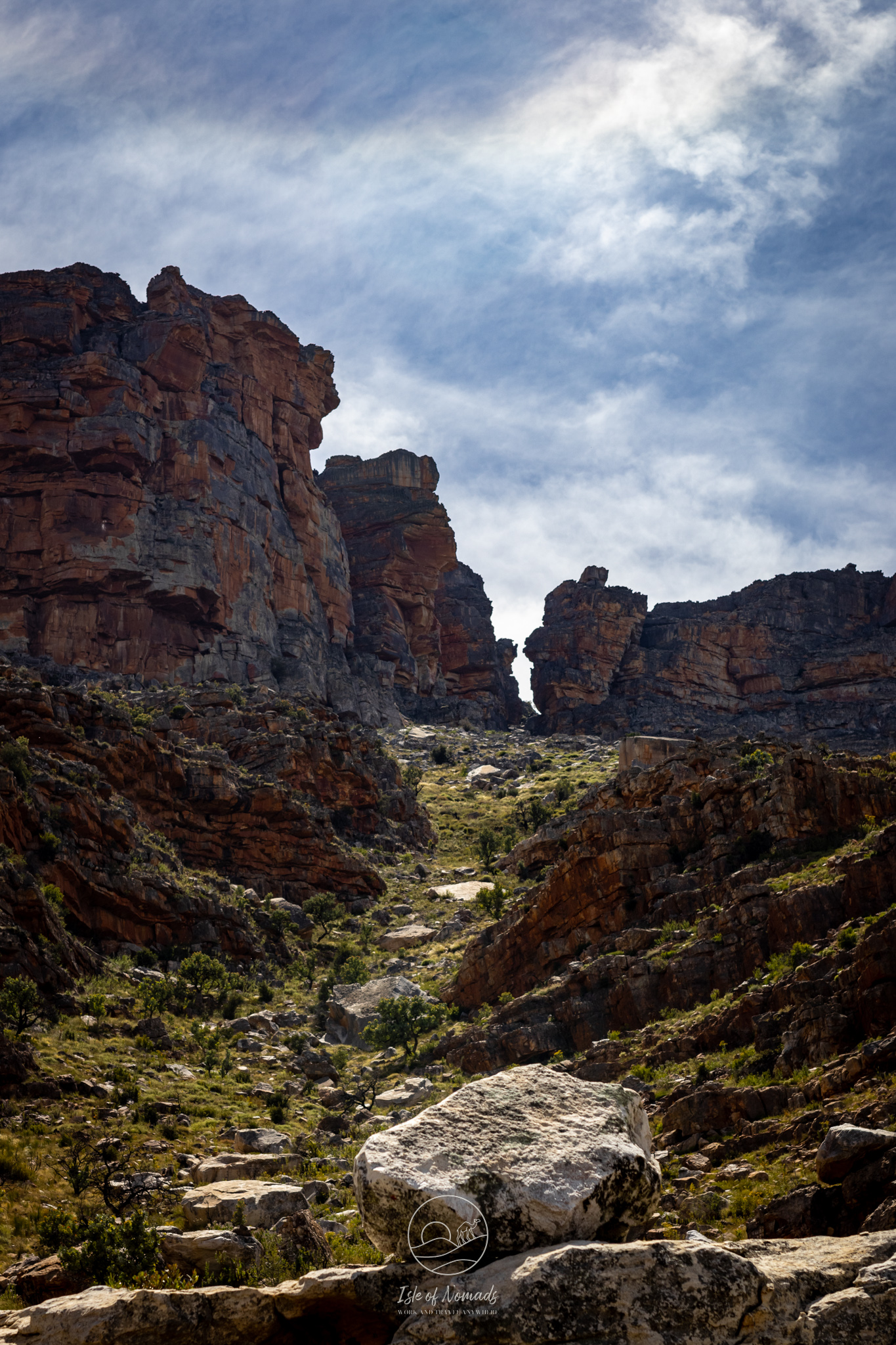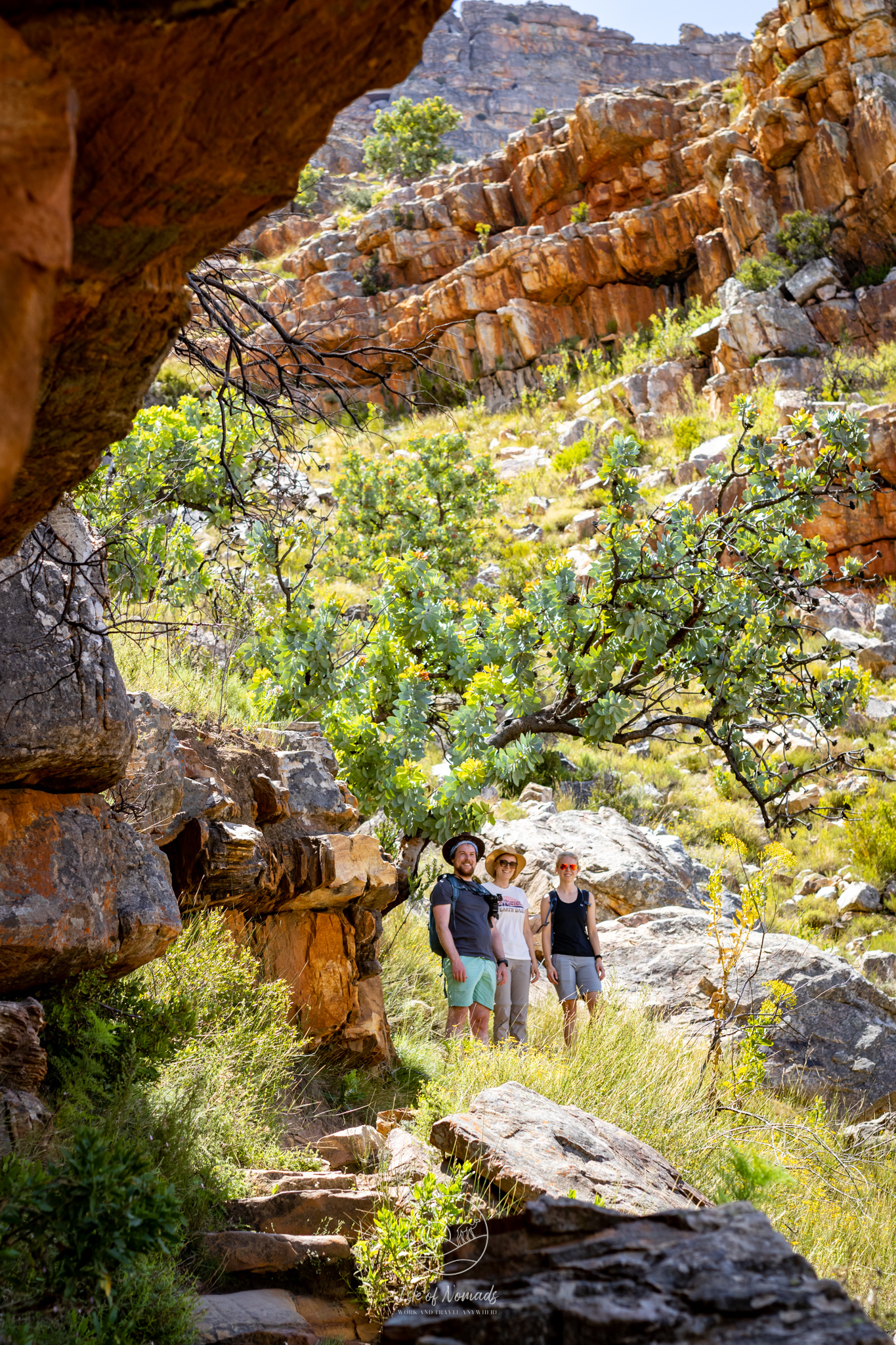 Which

car type to rent and what insurance to get

Having established that you do not necessarily need a 4x4, the question is what type of vehicle DO you need? I would definitely suggest getting a car with higher clearance, and you should get insurance. But let's go step by step.

You will drive a substantial chunk of the way on non-paved roads, and a non-neglible amount of them have quite some potholes in them. In order to not be able to drive with a normal speed without damaging the car, you need to have a higher clearance vehicle. We drove a Hyundai Tucson for most of the way, and got a new car supplied in Durban (unfortunately I forgot what type it was, but it was in the same car class). This served us well in all terains we encountered.

Before arrivng in South Africa, I worried about car insurance. In general, it saves you a lot of money to get your insurance from a third-party company not associated with your rental company. But all insurances I encountered did not insure non 4x4 cars for offroad use. That makes sense - but it took me some time to realize that off-road does not refer to a really bad path that can hardly be calles road, but - according to the insurance T&Cs - to a "public highway". Upon digging a bit further I learned that this is basically all "official" roads of a national road network. So if you are driving on official, government-designated roads - no matter how shitty they are - you are not driving off-road. In hindsight this makes a lot of sense, but I had never bothered with the exact definition of on and off road before.

All that to say - it is advisable to get insurance for your car before you drive this route :-)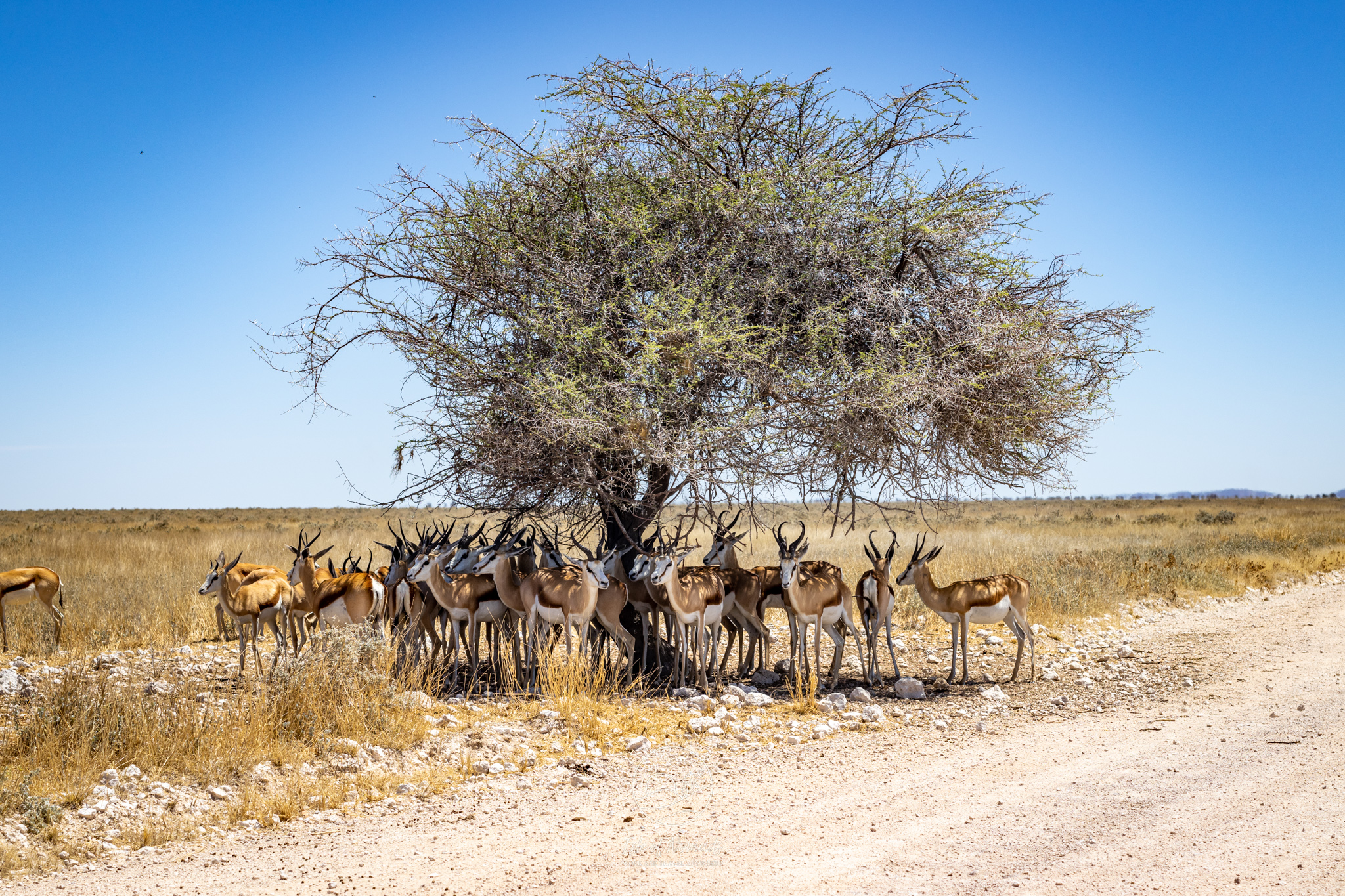 Where

to rent your car

If you are not concerned with getting the lowest price for your rental, I would suggest to rent with bigger car rentals like Avis and Europcar. They have offices in all countries you'll be travelling through and can assist you faster and also get a replacement car to you if needed.

We rented our car with Around About Cars and we had a mixed experience. In the end it was fine, but we did go through a lot of stress when we were picking up our car at the airport: It was 11pm by the time we got out of the airport and the office of Tempest (their partner at the airport) was already closed, so we ended up having to go to Avis. At Avis we learned that Around about Cars had not only not transferred our general information - so we had to fill all forms in again - but also indicated the wrong car class. The car we initially booked and paid for was not available, and the car they offered us was way too small to fit four people plus their luggage (we were travelling with friends).

They did in the end resolve the issue but we had to stay longer in Cape Town for them to sort the situation out. We were very annoyed with Around About Cars because of that, but in the course of our 2 month rental there were no more issues. We got our car swapped for a new one after 30 days in Durban, and the local Avis branch there took care of it, whose service was impeccable.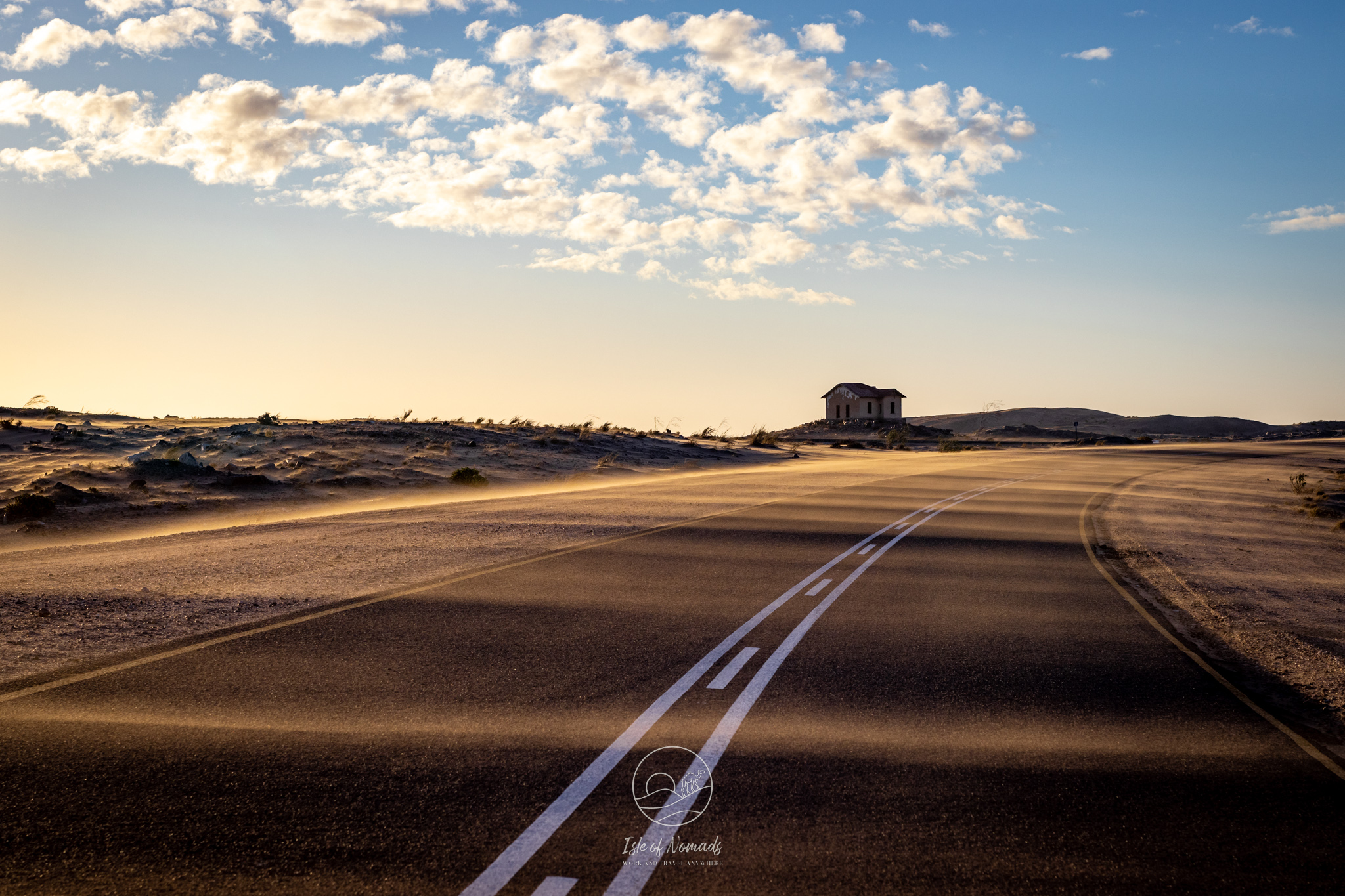 Know

before you drive

Make sure to get an international drivers license before driving this route! It is required for South Africa and Namibia if your countries' license is in another language than English and it is a must for driving in Botswana.

It is a must to make your route transparent to the car rental company before you drive, as they will provide you with a border crossing permit that you need to show at the border posts. They will charge a fee for that, ours was 1330 Rand per border we crossed. You will also have to pay an additional fee at the border itself.

Do not forget to check that the car you are renting has a spare tyre and that it is in good condition. A burst tyre is very common when driving through Southern Africa - our tyre did not burst, but before crossing into Botswana from Namibia, we noticed one of them was loosing considerable air. We stopped at a garage and they fixed it for a very small amount (it cost us 25 EUR).

Make sure you always have enough water with you wherever you are driving! This route includes some very remote areas, and you do not want to be without water in case something unanticipated happens. We just made sure we always had a 5 - 10 litre canister in our trunk.

It is also a good idea to keep an eye on the availability of gas stations in your area and to fill up your tank when you encounter one, even though it might not yet need a top-up. In some areas of Namibia and Botswana, gas stations are hard to find. If you are planning to venture into very remote areas, consider having a spare canister with petrol with you.

You will drive veeeeerry long stretches through the desert on this trip. We picked out a few audiobooks before starting to drive and that made 8-hour-driving days so much more bearable. We can highly recommend "The memory of light", "Secondhand Time: The Last of the Soviets".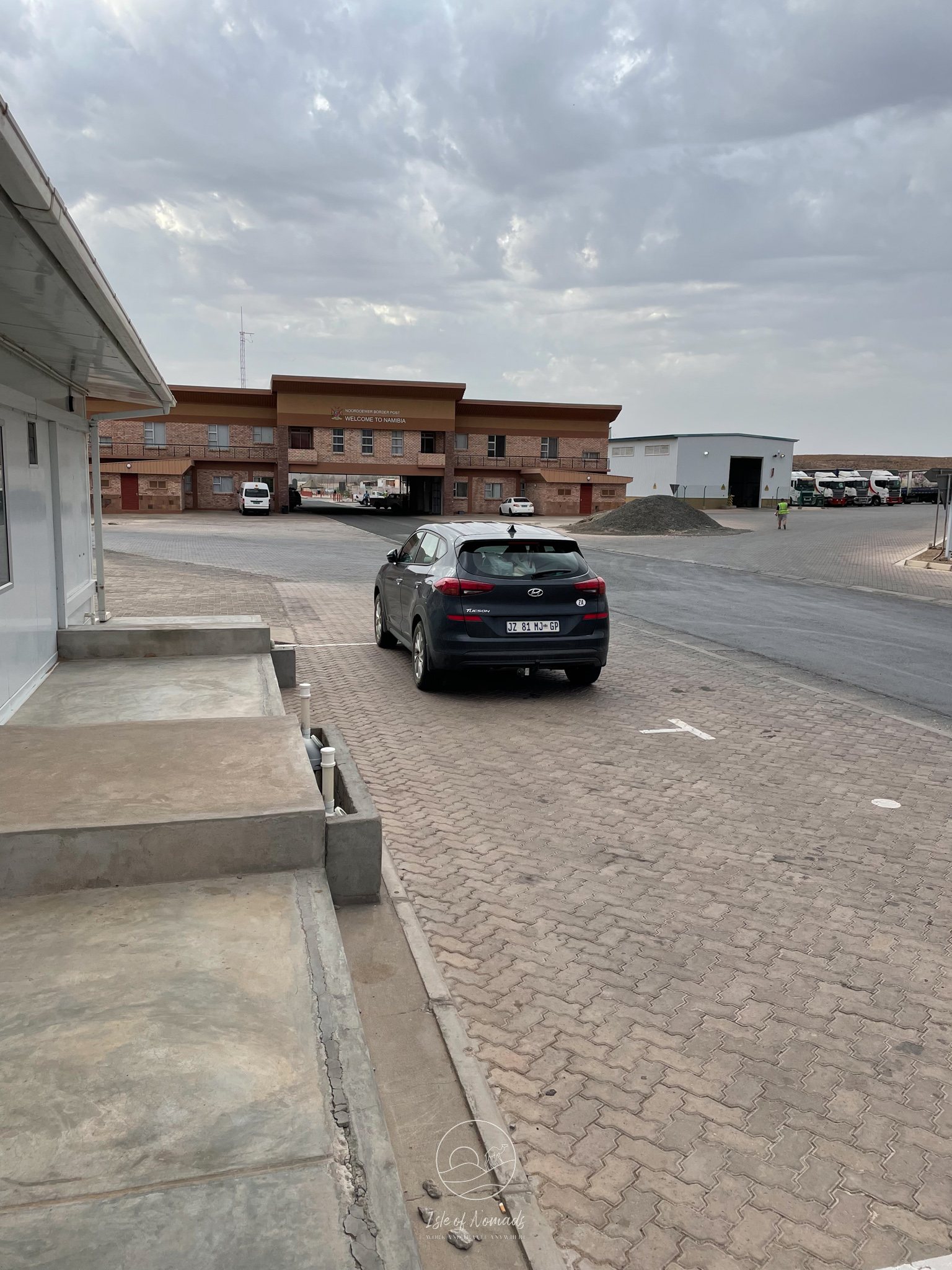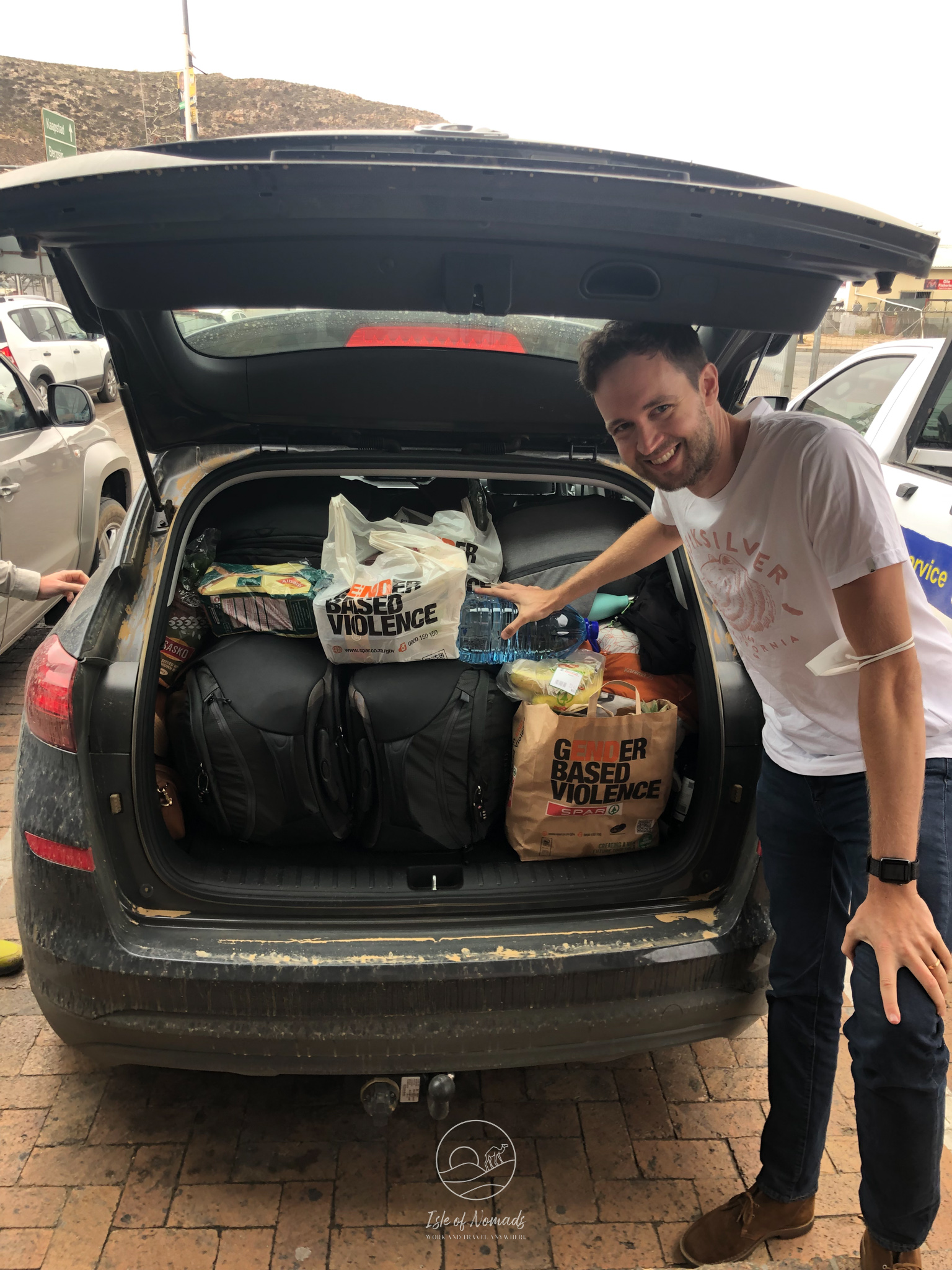 Border

crossings

If you do the whole itinerary proposed here, you will cross several borders in Southern Africa with a rented car. Yes, it is possible, and it is not as hard as it sounds, although it does involve some paperwork.

Make sure you have the papers from the car rental agency (both the car papers and the border crossing letters) with you when you cross the borders. You also need your passport and drivers license. In order to cross the borders, you need to buy a ZA sticker for your car if it does not yet have one. You can obtain that at several petrol stations, 'AA' agents or at outdoor retailers before the border.

On all border posts you will have to pay a fee - the amount depends on the border you are crossing. Usually, this is payable by cash and card, although the card machines sometimes are not working / offline.

Always check the current import regulations. Oftentimes, it is not allowed to bring fresh fruit and vegetables due to Hand, Foot and Mouth disease. Don't be surprised if you need to disinfect all your shoes and drive through a puddle with your car - this is also to prevent the spread of the disease.

Even though there have been reports of corruption from other travelers, I did some research on this topic and these instances are rare. Overall, we had a professional impression of all three border posts, and being friendly and smiling at the agents goes a long way.

Need more insights? We've put together a detailed account of all the border crossings we did as part of our trip.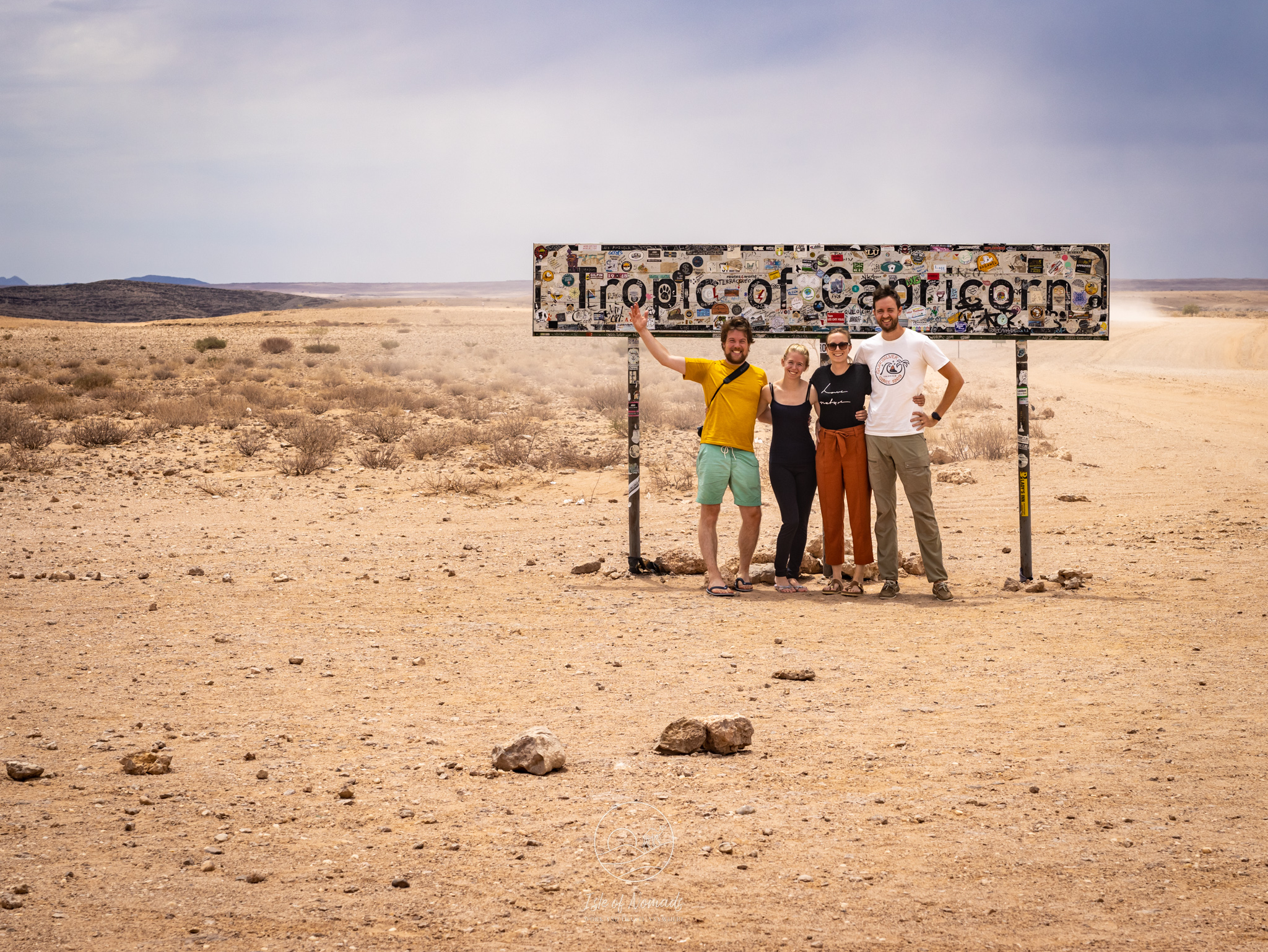 When

to go

We started in Cape Town in mid October and returned mid December. (Unfortunately our trip was cut short due to COVID - originally we had planned to stay 10 weeks, but it ended up being 8.5.) As you will be covering such a large area, there is no single best time to do the whole trip. It really depends on what you are looking for and what's most important to you. In order to help you decide, I made a short list about which areas are best when:

Cape Town, Cape Peninsula, Wine region

The best time for this region is March to May and from September to November. You avoid the peak season from December to end February, and the temperatures in spring and fall are pleasant, with lots of sunshine hours. March is best for the wine region, as this is when the harvest season begins.

Cederberg Mountains

There is not really a bad time to visit, but it does get very hot from November to March. This means if you would like to get some hikes in, they're best done early in the morning. Autumn (April, May, June) is a great time to visit the Cederberg mountains, with milder temperatures but still plenty of sunshine.

Namibia

The best time to travel Namibia is from July to October, when it is not as hot. August and September are the best months for game viewing, but the country is very dry then, it might be very dusty and you won't see much green. If you are interested in bird watching, the wet season from October to April is best. It does get very hot in the country from October to February, but the coasts remain pleasant.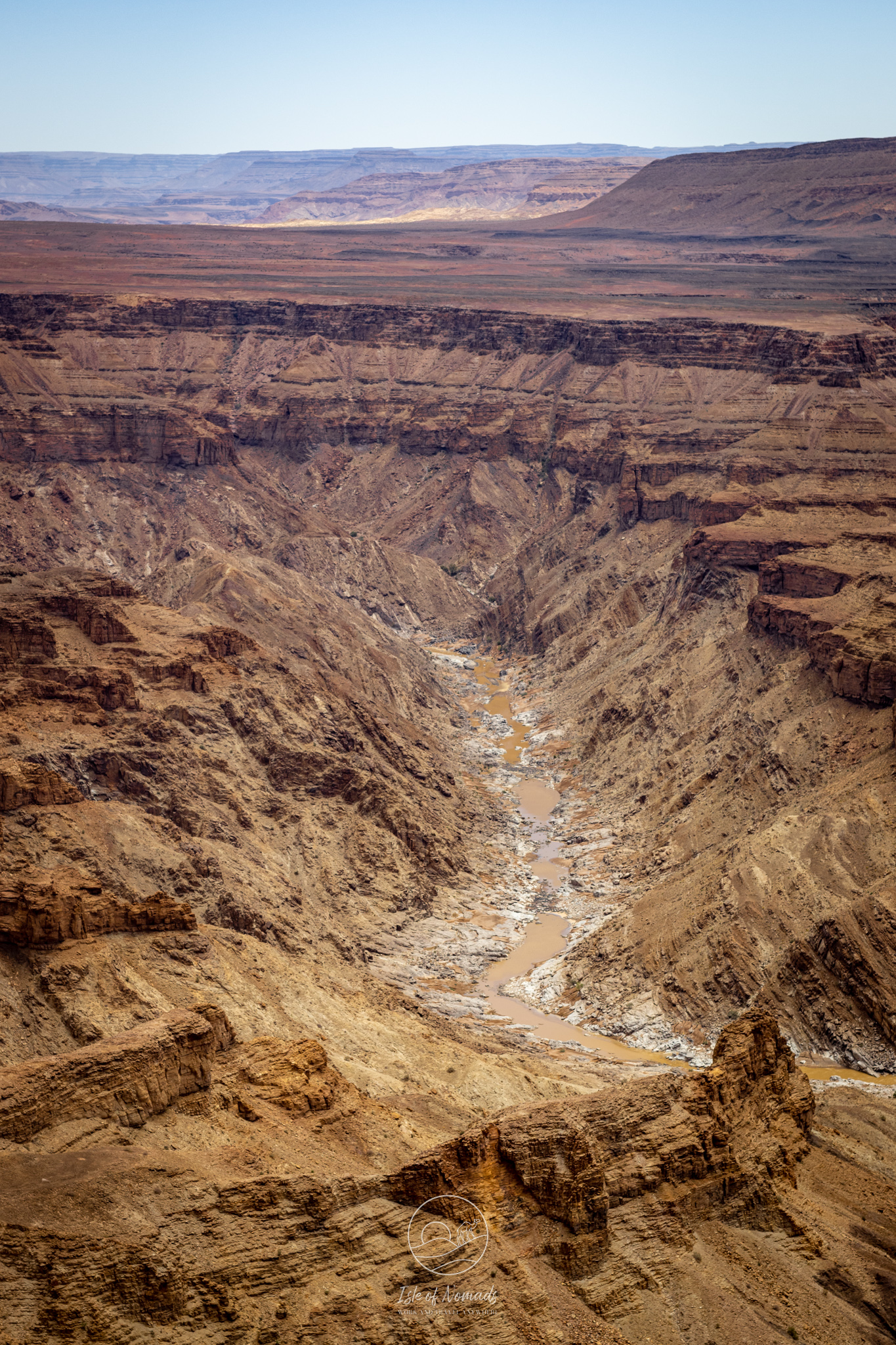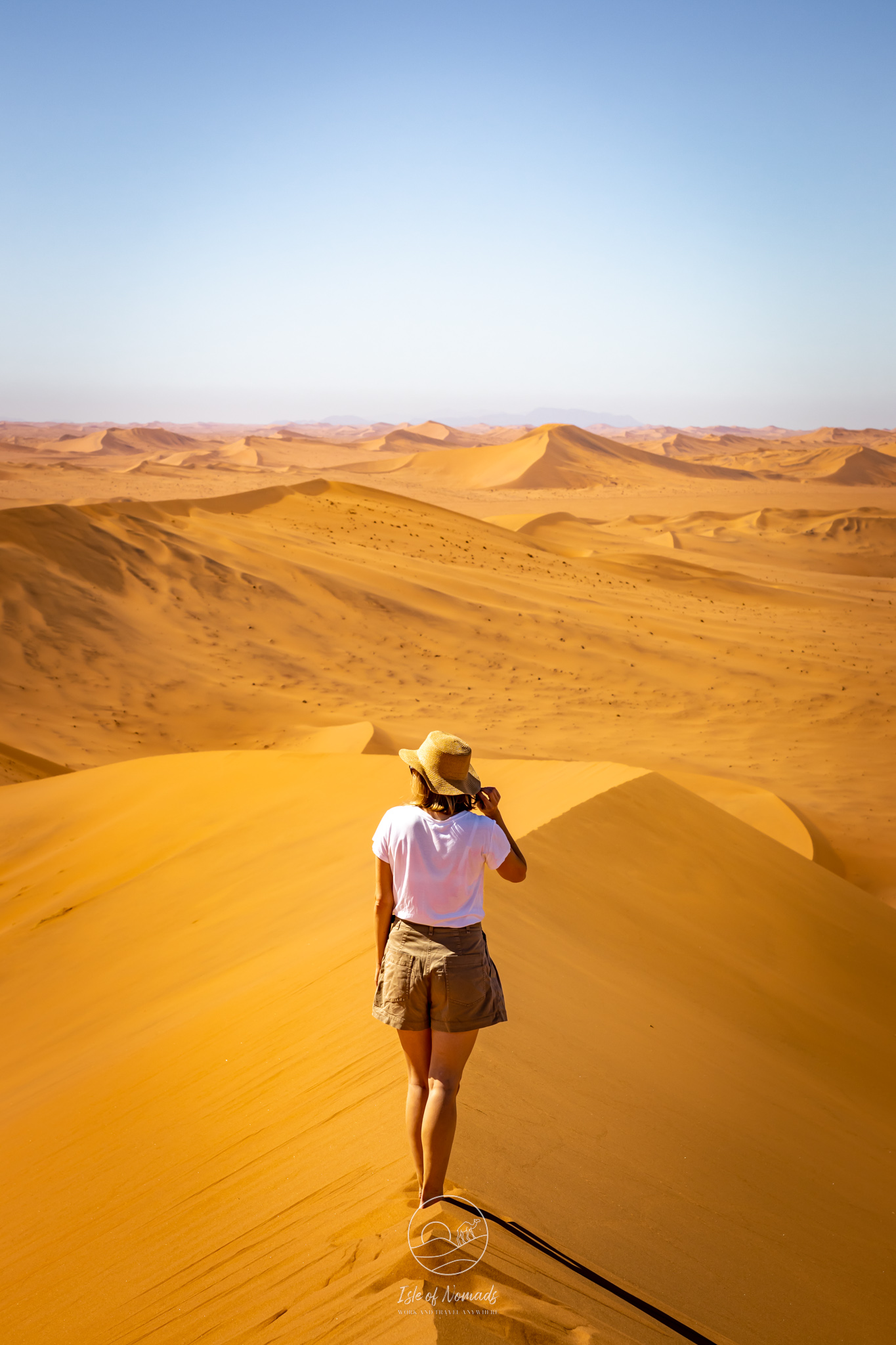 Botswana
Dry season in Botswana is from May to October, and this is also the best time to visit - the days are warm (22°C to 35°C) and sunny and nights are chilly. After the preceding rainy season, the water levels in the Okavango Delta are at their highest, which makes it the optimal conditions for a water safari.
Kruger NP, Pretoria and surroundings
The best time for Game Viewing in the Kruger National Park are the dry winter months from May to September. That being said, we were there in November and still had a good time, although wildlife sightings were a bit rare. August to mid October is best for Pretoria and the general area.
Drakensberg and Durban
Drakensberg does can get a quite rainy and stormy summer (from November to February) - that was when we were there and a lot of the days were definitely rainy, but we still managed some hikes. The best time to visit for hiking is autumn (mid-March until mid-June) and spring (September and October). It can get very cold in winter (July and August).
Durban is very hot and humid in summer from October to February. The most pleasant time are the summer months from April to September.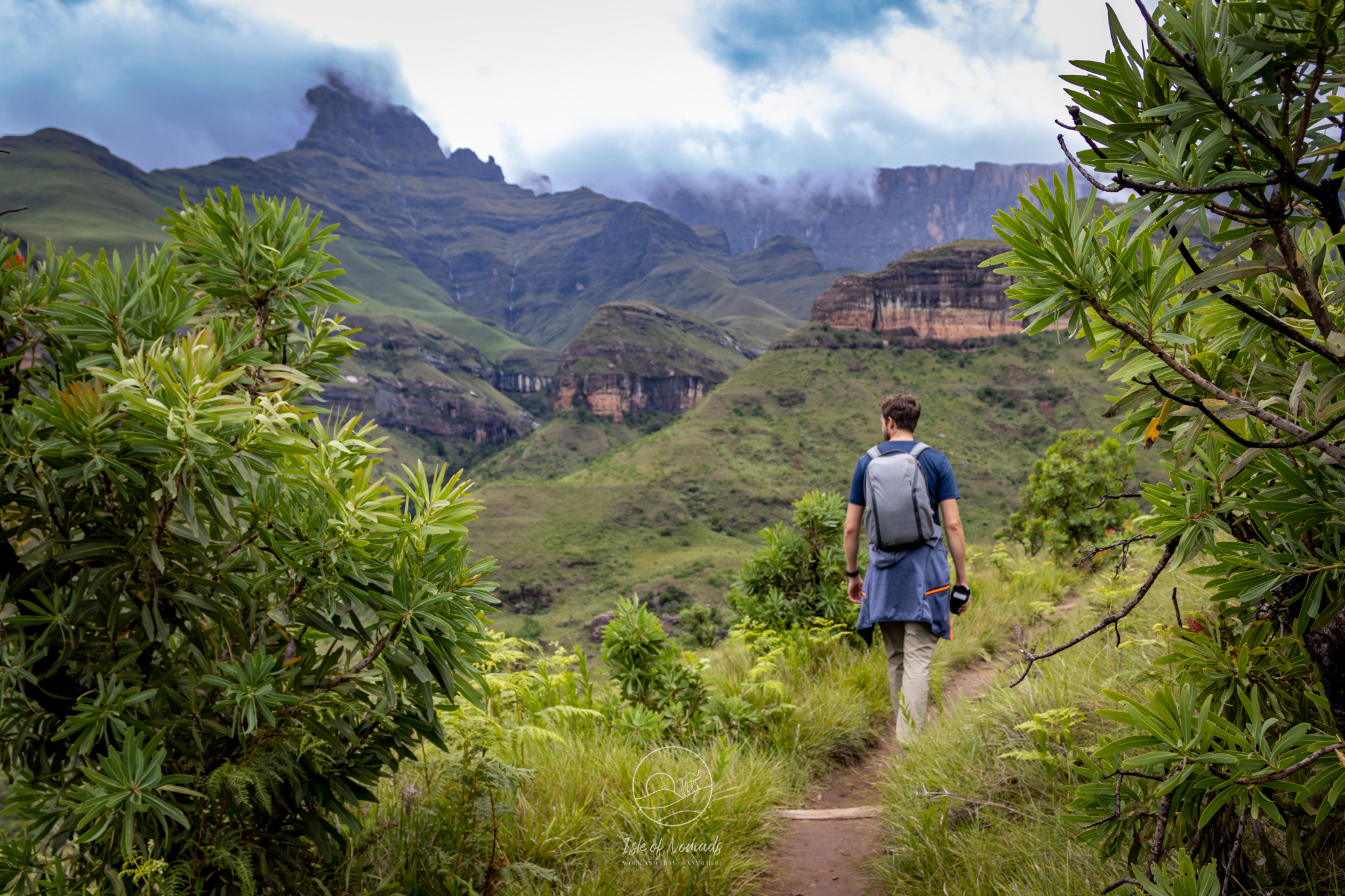 Down the South African Coast
The South African Coast is beautiful all year around. Rainfall peaks in the time from December to February, but even then it does not usually rain all day. The best time to visit is March to May when the landscape is green from the summer rains and it is not as hot anymore.
Suggested

itineraries

I really suggest you allocate 12 weeks if you would like to drive the whole loop from Cape Town through Namibia, Botswana and back to Cape Town. We did it in 8.5 weeks (originally planned for 10 weeks), and it did sometimes feel a bit rushed. So, in order to drive the whole loop, you will need anything between 8 to 12 weeks. That being said, even 3 weeks spent on the road in one of these beautiful countries is worth it!

Visit our itinerary article for a detailed list of what to do, where to eat and where to sleep for each of these itineraries - even though not explicitly mentioned, you can also use that as a reference for the 3 week and 6 week itineraries, as all stops mentioned there are also featured in the detailed article!

3 weeks

If you only have 3 weeks, the best would be to limit yourself to one country. You can either drive a loop starting and ending in Cape Town: first driving up to the Cederberg Mountains, then to the coast and along the Garden Route up to Gqeberha. On your way back, stop in the Wine region and make sure not to miss the Cape of Good Hope.

An alternative would be to drive a loop around Windhoek: Drive down to Sossusvlei / Deadlvlei, then onwards (if you end up getting a 4x4 via the Kuiseb pass!) to Swakopmund, with a day trip to Spitzkoppe (or longer, if you want to do a hike there). Continue up the skeleton coast a bit before driving inwards to Etosha and then back to Windhoek.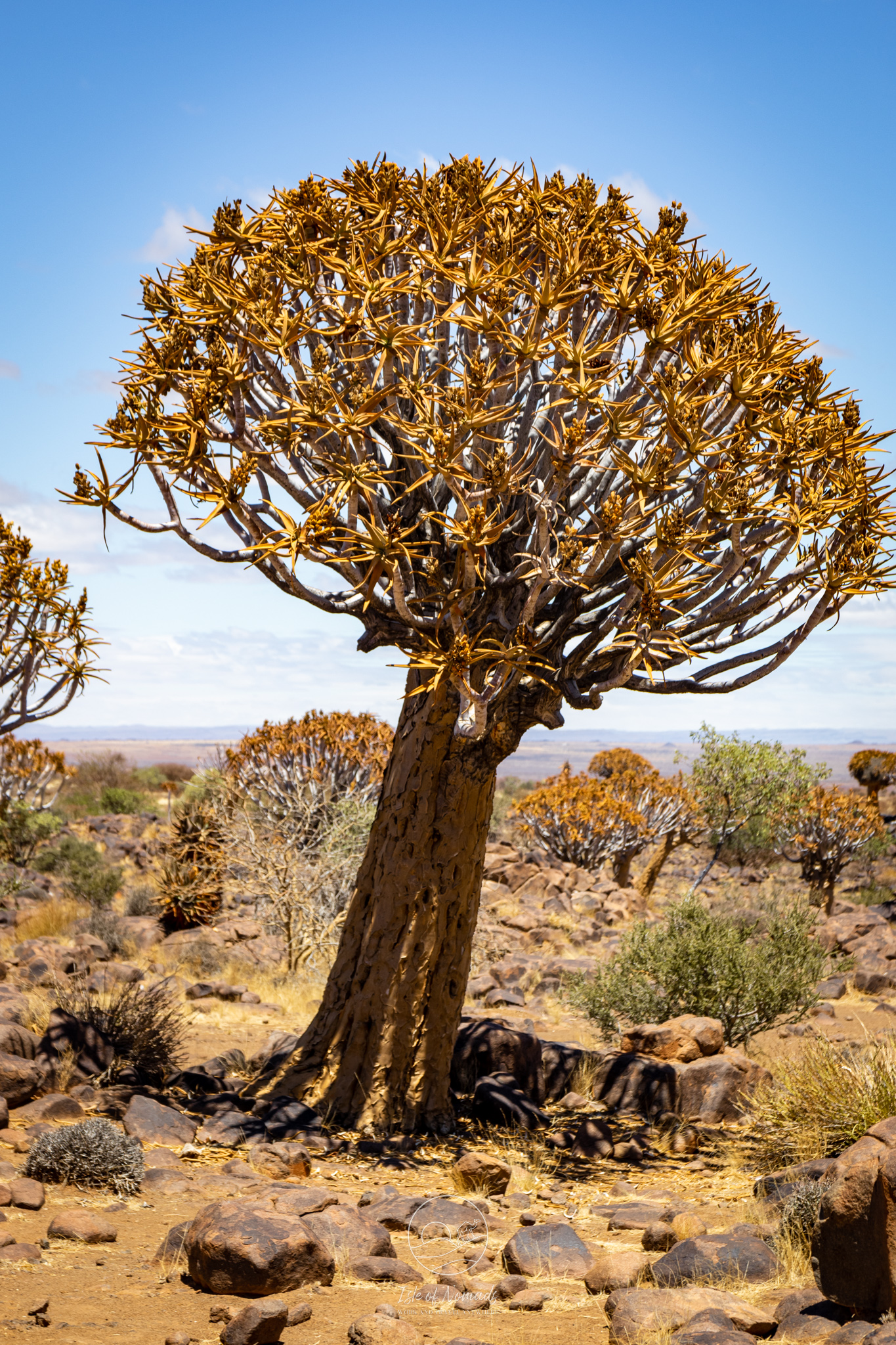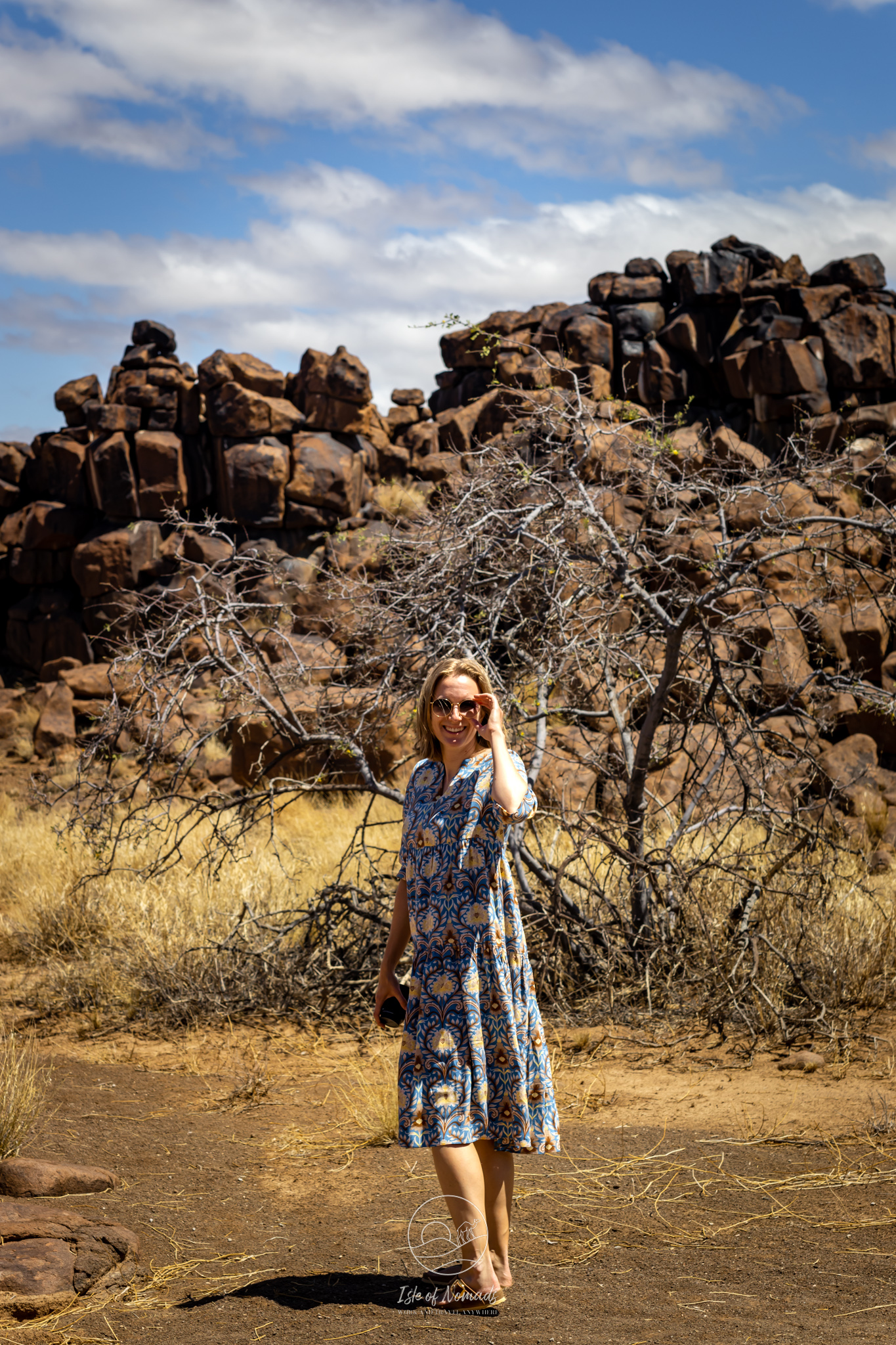 6 weeks
For 6 weeks, you have two one-way drive options: Either from Cape Town up to Windhoek, or from Cape Town to Pretoria.
For the route Cape Town to Windhoek, start with Cape Town and surroundings: The city itself, Cape of Good Hope and the Winelands. Make sure you include a day trip to Hermanus in your time there, especially if it's during whale watching season! Then continue towards Namibia and spend a few nights in the Cederberg mountains. Drive across the border to Namibia and visit Fish River Canyon as well as Canyon Roadhouse while there. Next stop is Luderitz, but drive via Keetmanshoop and visit Giants Playground and the Quivertree Forest. In Luderitz, visit the town itself and do not miss Kolmanskop, the eerie desert town. Next stop is Swakopmund, with a day trip to Spitzkoppe. Spend some days in Etosha National park, before returning your car in Windhoek.
Alternatively, you can drive from Cape Town to Pretoria / Johannesburg: Also start with Cape Town and surroundings, like described above. Then drive a small detour to include the beautiful Cederberg mountains in your trip and afterwards, start on your Garden Route itinerary: Hermanus, L'Aghulas, George, Wilderness, Knysna, Plettenberg Bay and Jeffrey's Bay. For the Wildcoast (the stretch between Gqeberha and Durban) I suggest you stop in Kenton on Sea or Port Alfred and in Amatola Coastal. Next, spend a few days in Durban and then make your way up to the Drakensberg, where you can alot as much time to the beautiful hikes in the region as you see fit. The next stop is either already Johannesburg and Pretoria, or, if you still have some time, include Blyde River Canyon and the Kruger National Park in your itinerary.
8 weeks
For a detailed account of the 8 - 12 week itineraries suggested here, have a look at this article.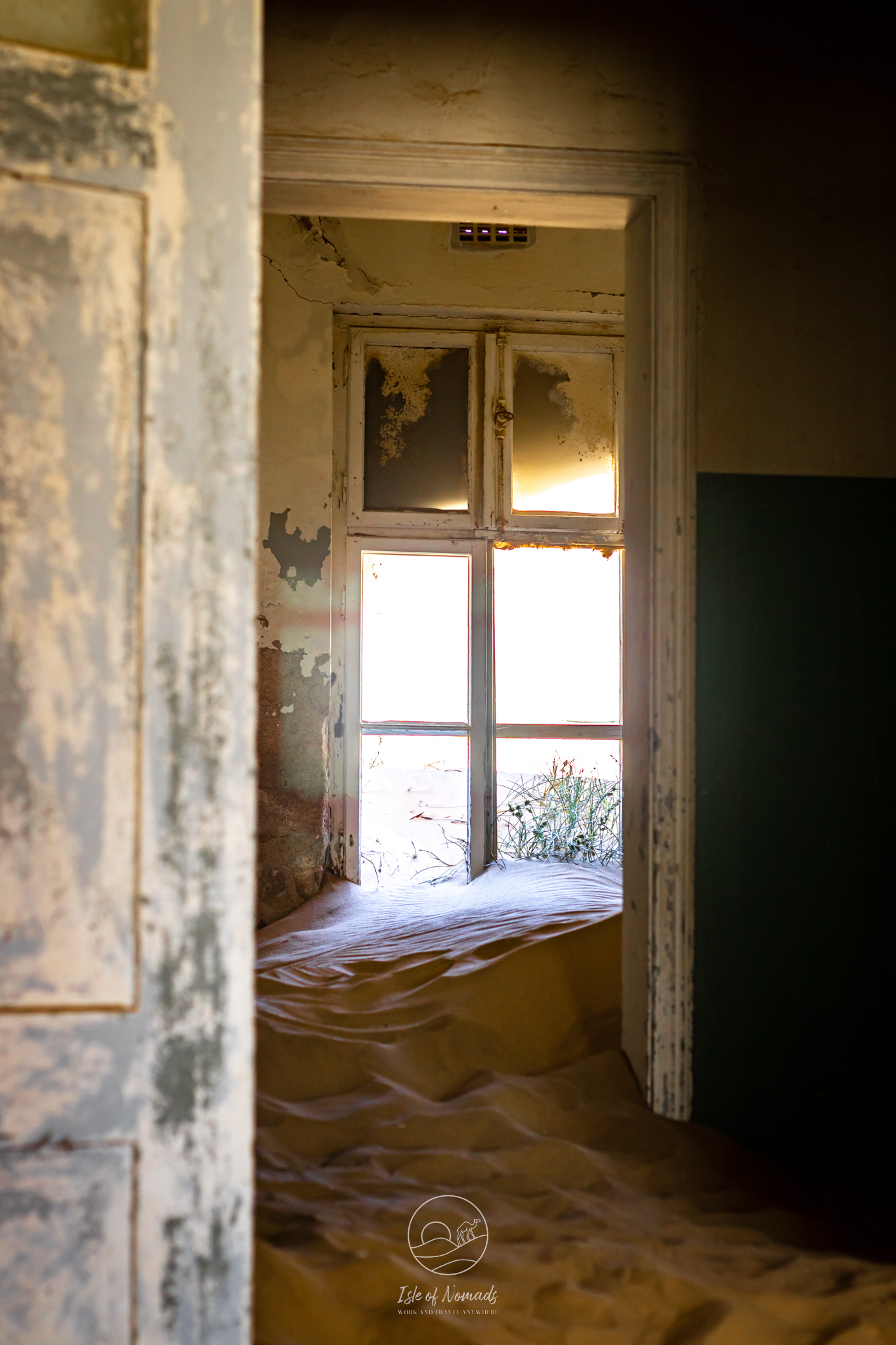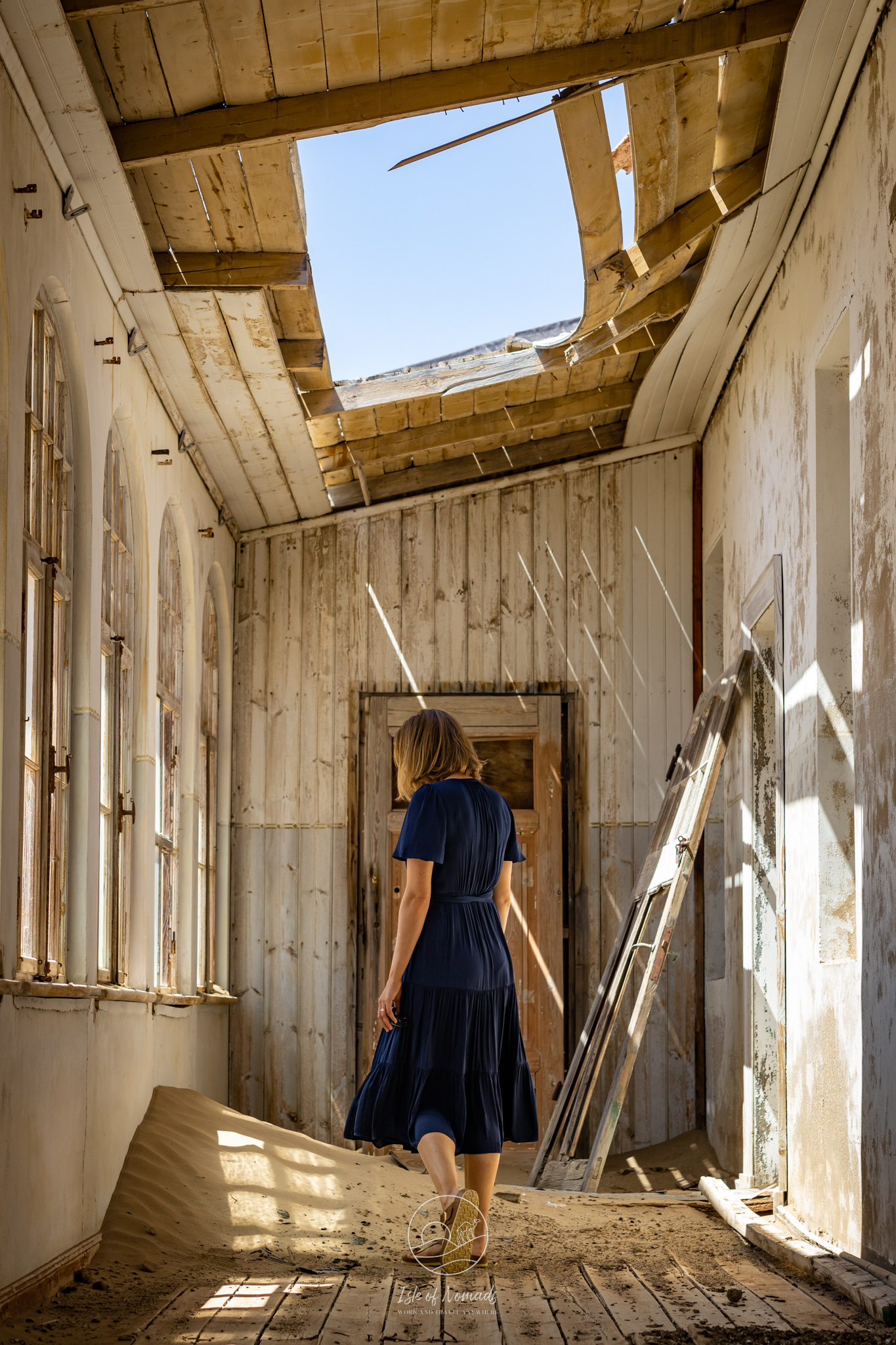 8 weeks will allow you to drive the full loop, but know that it will be a bit rushed. Start with the Cape Town to Windhoek route described in the 6 weeks itinerary above, without going to Windhoek. After your stay in Etosha National Park, drive the Capviri Strip towards Botswana, crossing the border at the Ngoma border. Spend some days in Kasana, doing some day and night Safaris in the vicinity, then continue onwards to Maun, where you can again spend some days on Safari (make sure not to miss the Elephant sanctuary!). The next stop will be Kruger National Park - one and a half days of driving with an overnight just after the border at Groblersburg gets you there. Make sure not to miss Blyde river canyon!
Another long driving day gets you to the Drakensberg, where you can spend some days hiking in this beautiful area. After a stop in Durban, continue down the coast towards Cape Town, stopping at Amatola Coastal, Port Alfred, Kenton on Sea, Jeffreys Bay, Plettenberg Bay, Wilderness, George, Mossel Bay, L'Aghulas, Hermanus - we definitely recommend staying longer in Plettenberg Bay, but you can pick several of this list for overnight / longer stays, they are all beautiful places!
10 weeks
For a detailed account of the 8 - 12 week itineraries suggested here, have a look at this article.
Drive the route as described in the 8 week itinerary above - I would suggest you simply allow more time in each stop, as driving the whole loop in 8 weeks is quite a rushed affair. If you would like to add additional stops, I would suggest to stop in Johannesburg / Pretoria after having explored Kruger National Park, or add a trip to the Victoria Falls from Kasane - we skipped this, but only because the falls are usually quite dry in summer (from October to December). You will most likely not be able to take your car across the border, so it is advised to organise a trip from Kasane.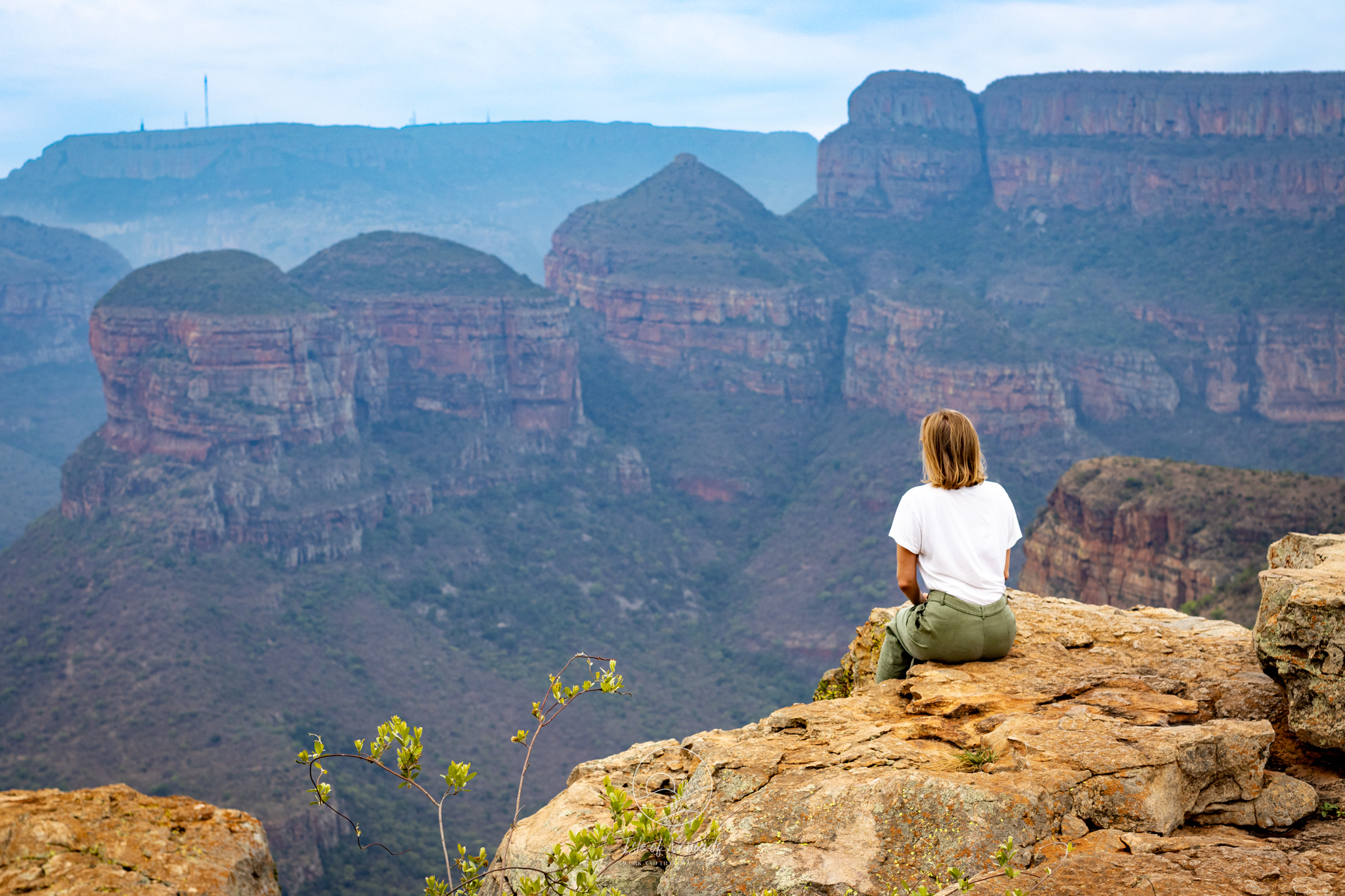 12 weeks
For a detailed account of the 8 - 12 week itineraries suggested here, have a look at this article.
Drive the route as described in the 8 week itinerary above, allowing for more time in each stop. Add a few days in Johannesburg and Pretoria and also consider visiting Lesotho.